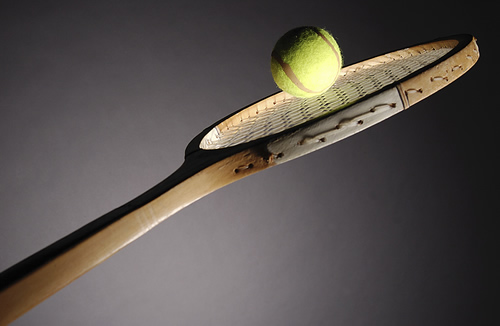 Tennis

- girls
---
Varsity Coach: Susie Luten
314-608-9298 Cell 314-726-6468 Home
Assistant Coach: Rich Chappuis
Assistant Coach: Katelyn Eustis
We have a strong tradition of tennis at CHS. In the last several years, we have sent teams to the final four in Springfield, as well as individual singles and doubles teams to represent our school at State. We are consistently among the strongest teams in our district. We should be very competitive this season.
We are fortunate to have Rich Chappius (Teaching Professional) returning as Assistant Coach and Katelyn Eustis as an Assistant Coach. Katelyn is in the Math Department at CHS.
Our goal is to develop the tennis potential our our players. We want to see players improve their tennis skills, enhance their knowledge of the game, and increase their physical and mental stamina. At the same time, we want to field a very competitive team that can continue and expand upon the success that we have enjoyed.
Although success in tennis is accomplished by winning individual singles and doubles matches, we approach tennis as a team sport and will endeavor to position our team at each turn to achieve the maximum success as a team.
* Each player has to have a minimum of 10 official practice days in order to be eligible for Varsity competition
• August 9 (Monday) - first practice at Shaw Park
• August 26 - first Varsity Match at Shaw Park
• Wed. August 18th - 6:00PM - Mandatory Parents fall sports meeting at CHS Commons. After the general meeting, the Tennis Team parents will then go to Room #102 where we will discuss the team philisophy, rules and policies and the match schedule for the season will be distributed.
• Tennis Each School Day: Each player will be engaged in tennis each school day until the end of the tennis season (early to late October), either practicing or playing matches, in each case from about 3:15pm to approx. 5:30pm although matches may last longer.
• Dress Code: Each player will be issued a CHS tennis team shirt which should be worn at each match along with tennis skirt or shorts with pockets. Practice attire cannot include jeans or casual pants. Dark soled shoes are not permitted on the tennis courts.
• Travel Guidelines: All players must travel to and from away matches on the CHS school bus.
We look forward to having another strong season for the CHS Girls Tennis Team. Our district will be changing and I am sure that it will be quite challenging. With a lot of hard work we should be very competitive. Special welcome to the incoming freshmen - we are counting a lot on you.
See you on the courts!!! Go Hounds!!